<![if !vml]>

<![endif]>
Shortly before 7 pm on June 23rd, 2005, Lynbrook Firefighters were summoned to a working car fire at Tony's Automotive on Hendrickson Ave. The first arriving police unit advised the dispatcher that there was a working car fire directly adjacent to the repair facility and requested a General Alarm be sounded. Fire department personnel under the command of Chief James McDermott made short order of the fire, preventing the fire's spread to the structure.
Photos by Steve Grogan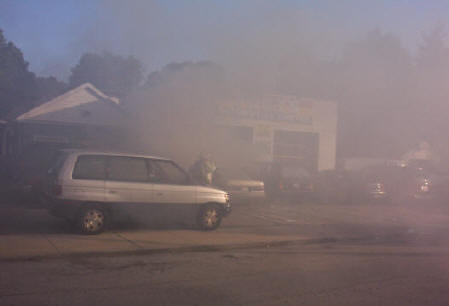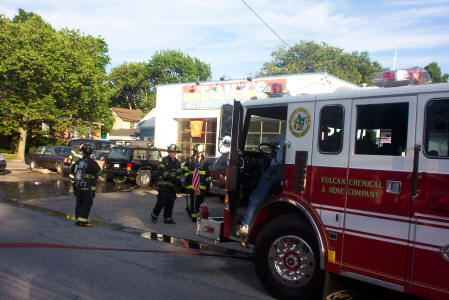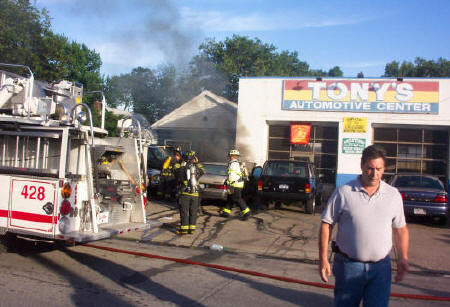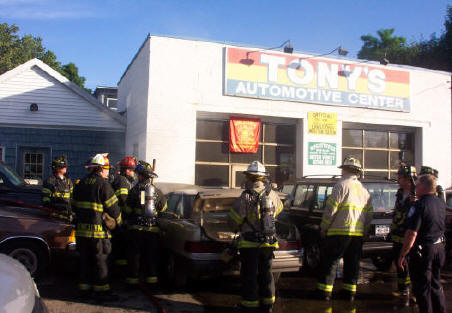 08/28/13 14:04
Copyright © 2000-2005 Lynbrook Fire Department. All rights reserved.
Revised: 29 Aug 2013 06:01:56 -0500 .
Your internet consultant