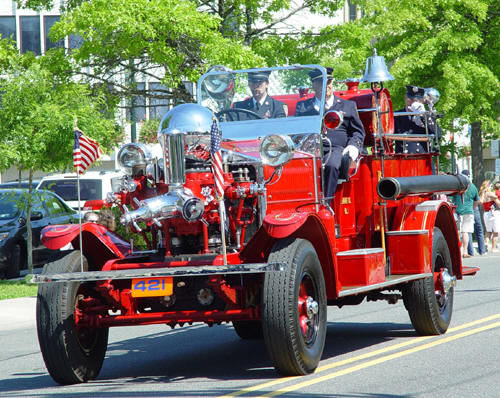 The 1927 Ahrens-Fox pumper shown above and below is the actual truck used by Engine Company No.1 from 1927 until it was retired in 1954. The truck was sold to a farm, where the truck was used for many years. Engine Company was fortunate to re-acquire the truck in 1983. The truck was meticulously restored to its original condition over the past 17 years, in no small part due to the generosity of Neale MacCarn. See the Engine Co. No. 1 homepage for additional information.
Learn more about Ahrens-Fox fire trucks by clicking here.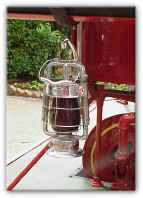 The chrome fire lantern on the rear step of the '27 Ahrens-Fox.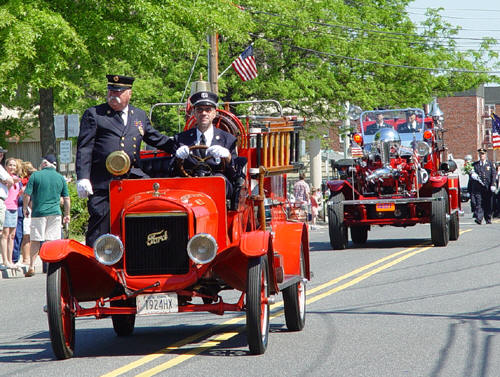 Tally Ho's antique pumper is a 1921 Ford. The Ford truck was restored by the members of Tally Ho.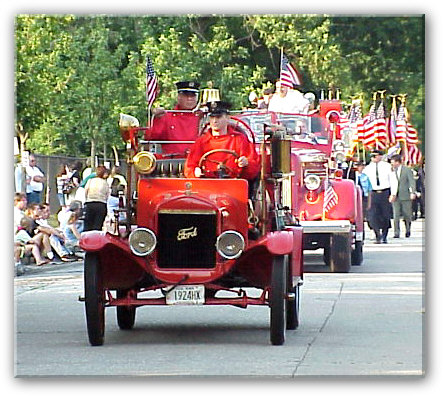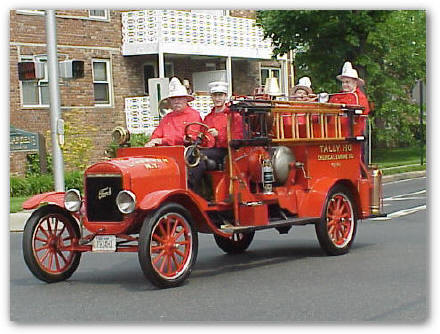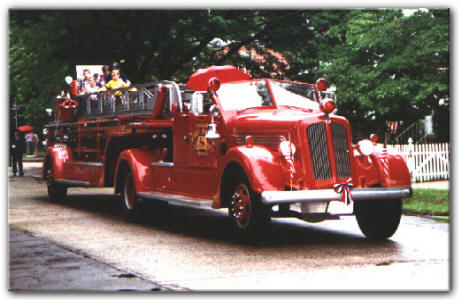 Truck Company's 1947 Seagrave 85' Ariel Ladder Tractor Tiller Truck used by Truck Company from 1947 until 1962. It was purchased from the Windsor Fire Dept., Ontario, Canada after many years of faithful service, and is being restored with Lynbrook insignias.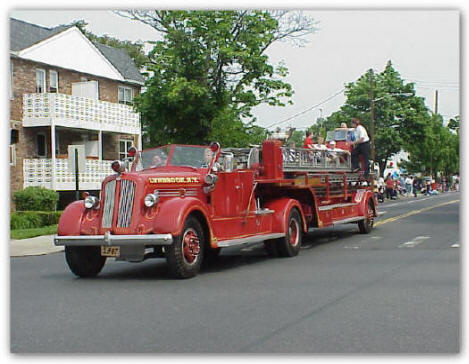 The truck is part of the permanent display at the Nassau County Firefighters Museum & Education Center