Juniors Take First, Tumblers Take Fourth
Story and Photos by Ex-Captain Steve Grogan
For the sixth time in the last nine years the Lynbrook Junior Fire Department took first place as the Best Appearing Junior Fire Department in Nassau County for 2011. The huge trophy which stands four feet tall was awarded at the Nassau County's Drill Team Captain's Association annual awards dinner which was held at the Knights of Columbus Hall in Oceanside on December 3, 2011.
Additionally, the Lynbrook Fire Department's Tumblers Tournament Team placed fourth in Nassau County in Old Fashion Tournaments during this past season. They also took home the trophy for being the best team in Two into One competition.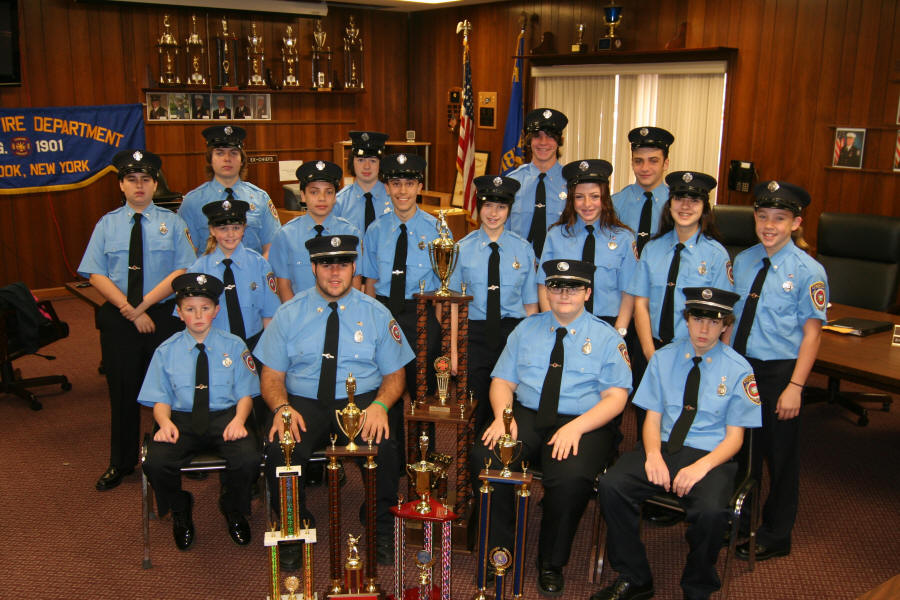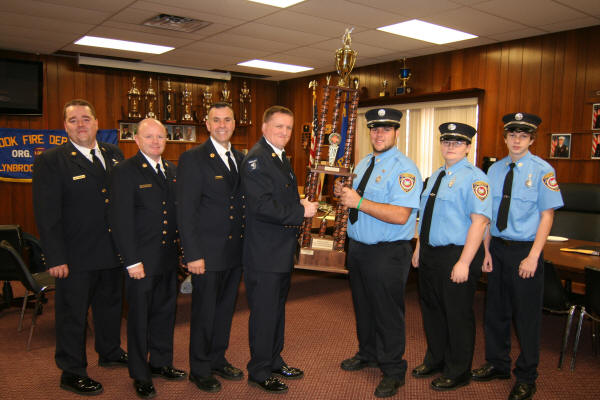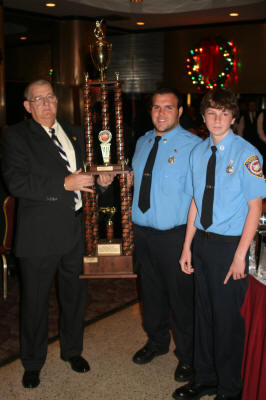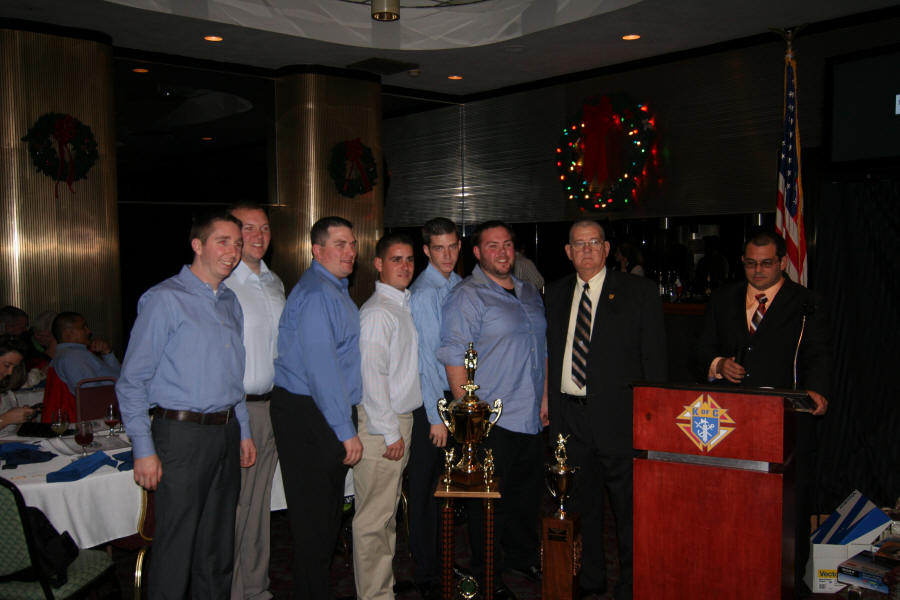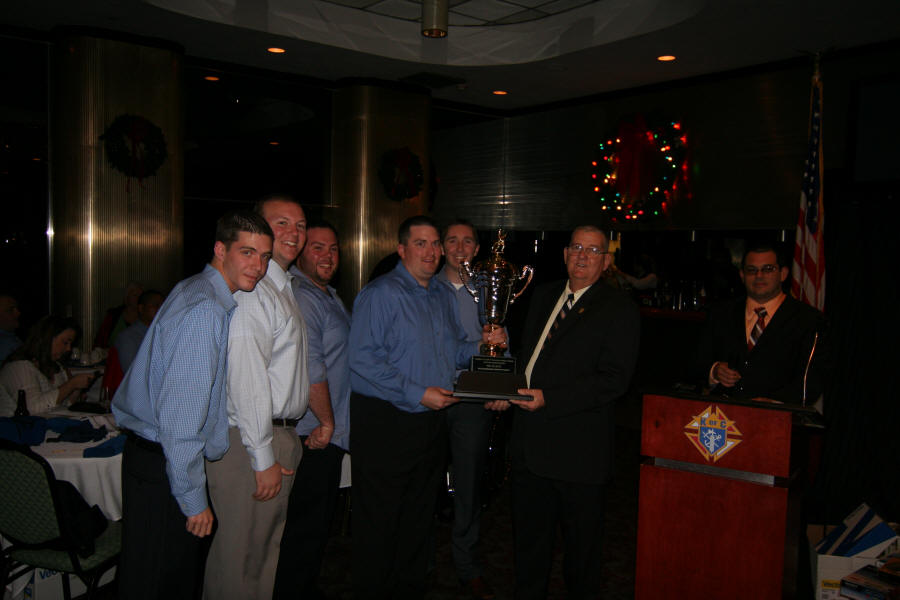 02/21/17 09:22
Copyright © 2011 Lynbrook Fire Department. All rights reserved.
Revised: 21 Feb 2017 09:22:36 -0500 .
Your internet consultant