Juniors Celebrate their 35th Anniversary
Story by Laura Gulliksen; Photos by Dan Neri
The Lynbrook Junior Fire Department celebrated its 35th Anniversary with a dinner at the Lynbrook Elks Club on May30, 2014. Many former juniors joined the current juniors in celebrating this milestone. Also in attendance were the present advisors and one of the two founding advisors, Len Llewelyn. The other founding advisor, Steve Grogan, was out of town. Kathy Festa was also at the dinner to present the annual Ron Festa Scholarship Award to junior Ryan Kenny. The award is in memory of Ex-Chief Ron Festa who was an assistant chief when the juniors were formed in 1979 and later became an advisor. Meaghan Hynes was named Junior Firefighter of the Year at the dinner.. Ex-Captain John O'Reilly was also honored. A good time was had by all thanks to the efforts and work of Colleen Germain and her dinner committee. See photos below and story in the July, 2014 "Volunteer Firefighter" below the photos.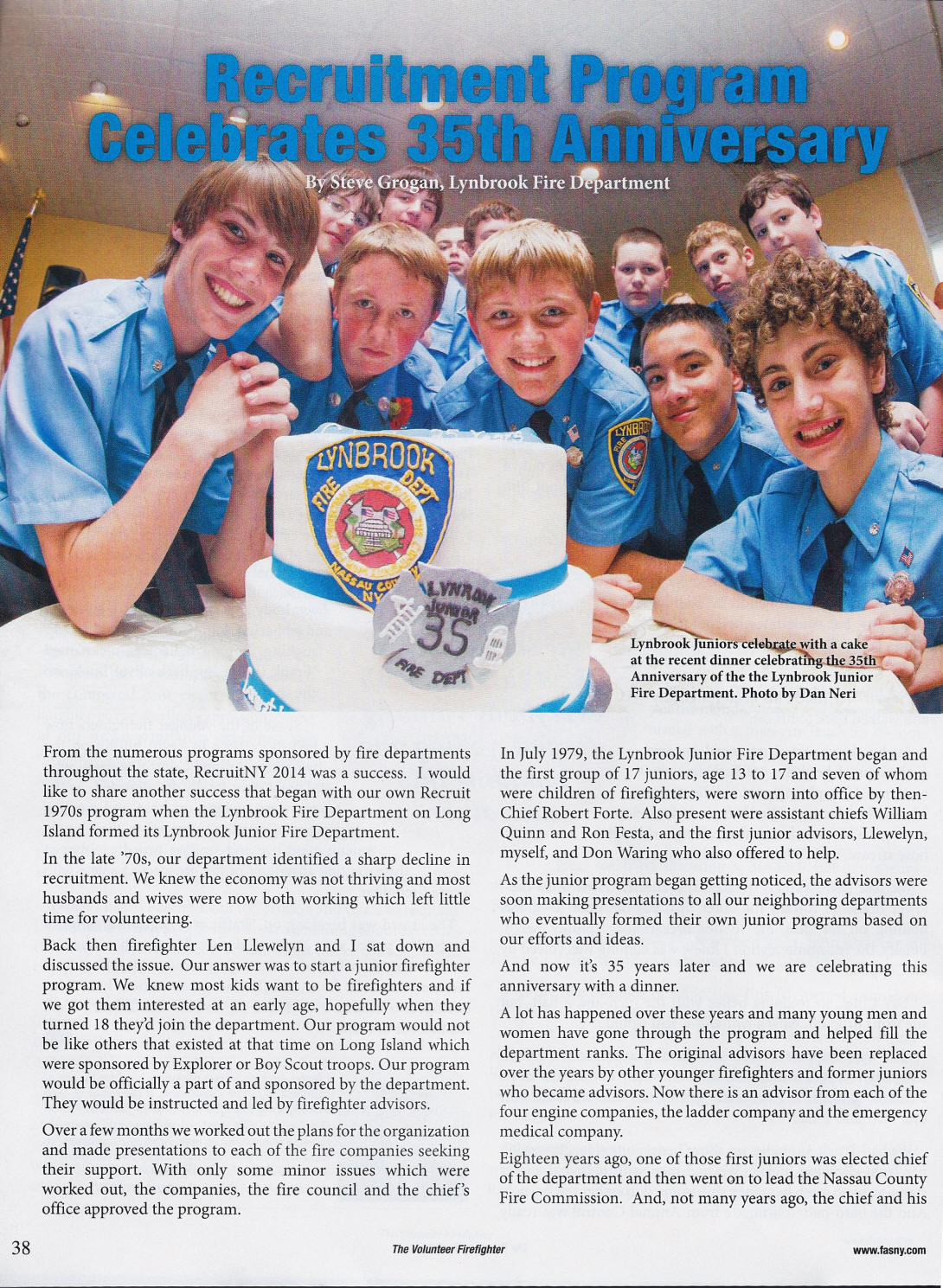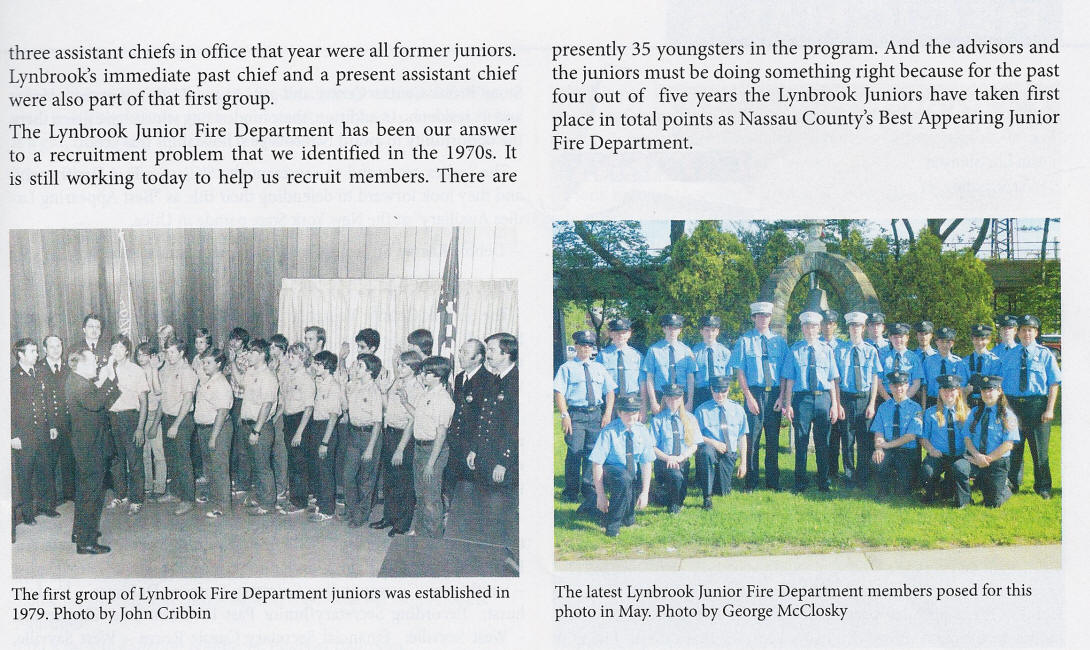 02/21/17 10:03
Copyright © 2014 Lynbrook Fire Department. All rights reserved.
Revised: 21 Feb 2017 10:03:42 -0500 .
Your internet consultant