Ladies Scholarship to Junior
Story and Photos by Ex-Captain Steve Grogan
At the June 7, 2015 meeting of the Lynbrook Junior Fire Department at Fire Headquarters, Brendan O'Reilly, son of Lori and Ex-Chief John O'Reilly, was awarded the Lynbrook Fire Department's Ladies Auxiliary College Scholarship for 2015. Brendan is presently captain of the Juniors. The $500 award is given each year to a graduating high school senior who is a member of the Juniors. The Ladies Auxiliary committee that chose the winner was Kathy Festa, the Ladies Auxiliary president, along with Peggy Michaud and Michelle Straub. The award this year is in memory of Ex-Junior Sean Harvey and past Ladies Auxiliary member Millie Kaplan. Ladies Auxiliary president Kathy Festa presented the award. Joining in the presentation was Chief James McDermott and Millie Kaplan's family: daughter Lisa Kaplan and her husband John Johnson, and their daughter Jackie.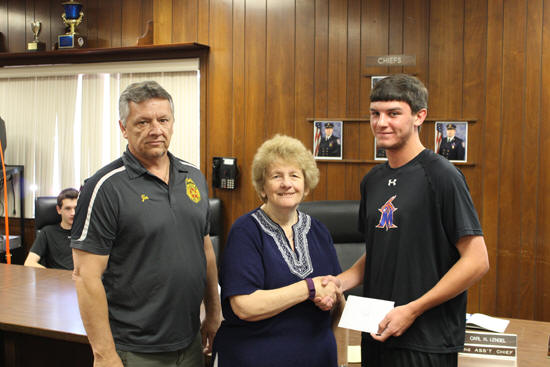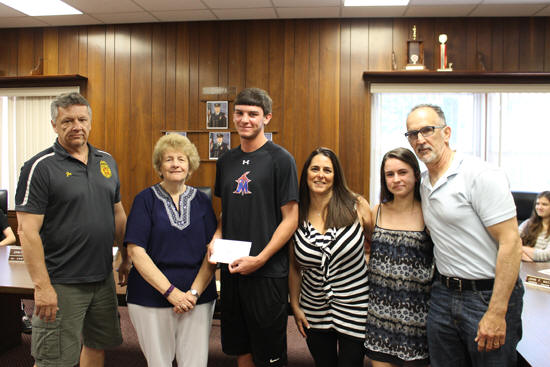 02/21/17 10:35
Copyright © 2015 Lynbrook Fire Department. All rights reserved.
Revised: 21 Feb 2017 10:35:26 -0500 .
Your internet consultant