Juniors Honor Ex-Captain Curran
Story by Ex Captain Steven Grogan - Photo Courtesy of the Town of Hempstead
On Friday, March 2, 2012, the Lynbrook Junior Fire Department held a dinner at the Tally-Ho firehouse and honored Junior Ex-Captain Kaitlin Curran. Kaitlin received Proclamations from Assemblyman Brian Curran, Town Councilman Anthony Santino and Lynbrook Mayor William Hendrick. Also at the dinner, Second Lieutenant John O'Reilly Jr, was named Junior Firefighter of the Year. Kaitlin is now a member of the Emergency Medical Company.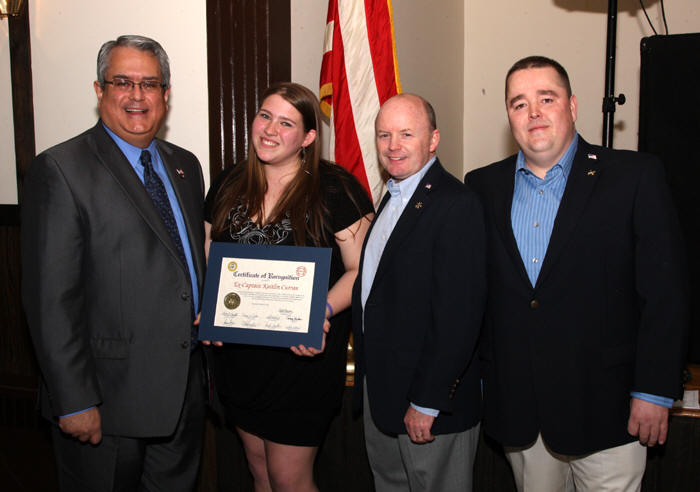 02/19/17 16:40
Copyright © 2011 Lynbrook Fire Department. All rights reserved.
Revised: 19 Feb 2017 16:40:38 -0500 .
Your internet consultant