Lynbrook Juniors - The Best Again in Nassau County 2008
Story and Photos by Ex-Captain Steve Grogan
The young members of the Lynbrook Junior Fire Department are shown here with the First Place trophy they won in the July 12th, 2008 Nassau County Parade held in North Bellmore. On the left is Junior Advisor Anthony "Zemo" DeCarlo. The Juniors previously took First Place in June in the Fourth Battalion Parade.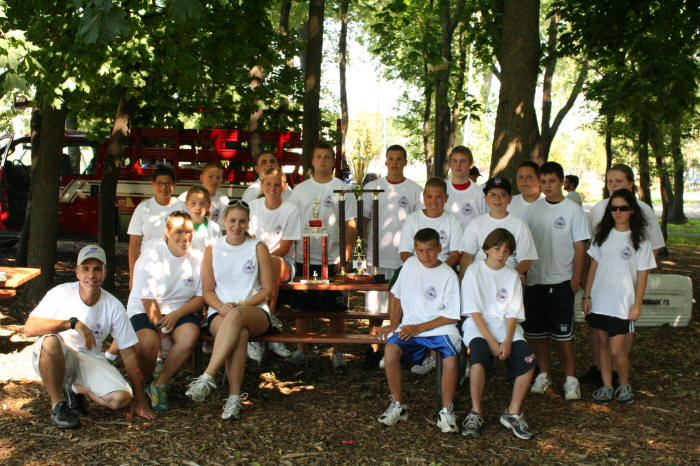 02/19/17 17:34
Copyright © 2008 Lynbrook Fire Department. All rights reserved.
Revised: 19 Feb 2017 17:34:07 -0500 .
Your internet consultant