Lynbrook Firefighter Needs Help
While most are preparing for Thanksgiving, thinking about Christmas shopping or getting ready for the upcoming winter season, the members of the Lynbrook Fire Department Emergency Medical Company are getting ready for a Fall Festival Fundraising event on November 20th to support one of their fallen members, Firefighter/EMT Kelly Ann Cartmell. Kelly Ann suffered a brain injury as a result of a diabetic incident on April 12th and has been in an upstate rehabilitation hospital with her family hoping to be able to bring her home sometime next year.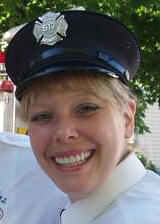 Kelly Ann is a 4th generation Lynbrook resident and resisted any talks of ever moving anywhere else, it was always where her heart and soul resided. Kelly Ann was always involved with community activities and local politics and joined the Lynbrook Fire Department and the Medical Company in 2004. During her time with the Company, she served on many committees and was one of their most active members until health issues forced her to cut back on her call hours but not on her enthusiasm. She chaired our fundraising committee and was the driving force behind our annual Valentine's Day flower sale event. Kelly Ann also served on the department benevolent and service awards committees and always looked out for the needs of others.
With the encouragement of family and friends, Kelly Ann completed an Associate Degree at the New York College of Health Professionals and became licensed as a Massage Therapist in December 2008. She turned down several job offers in neighboring communities to work at "Hands on Health" in Lynbrook, her hometown. She entered in to a new relationship and life was looking good. During 2009 she took a wonderful vacation to San Francisco with her boyfriend and another trip treating their mothers to a week in Disney World. Life was great heading into 2010, a year that was supposed to start a new life.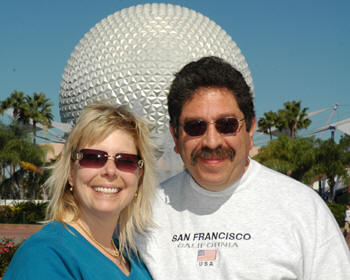 On January 13th, Kelly Ann became engaged to David Linzer, also from Lynbrook Medical Company, and they planned for an October wedding, but nature and fate had other plans for them. As a long time diabetic, Kelly Ann worked hard to maintain her blood sugars which were never under complete control. In February she developed a foot wound and it prohibited her from working. On March 13th, Mother Nature struck during the storm that swept through Lynbrook, sending a large oak tree crashing down on her house, causing severe damage. With support of family and insurance, she had hoped to rebuild and remodel and turn her house into a new home for herself and Dave.
On April 12th, Dave arrived early at Kelly Ann's house as he did every morning for breakfast and to assist her with her foot wound care. He found her unconscious with very low blood sugars. After a call to 911 that brought their colleagues from the Medical Company, they made an attempt to wake her up. Realizing that something else was happening, they rushed her to South Nassau Hospital. It took almost an hour to stabilize her condition and then it was discovered that she had gone several hours with very low blood sugars and this had caused a severe brain injury. Kelly Ann remained in a coma for almost a month and after awakening continued to not respond to her environment.
On June 2nd, Kelly Ann was transferred to Helen Hayes Rehabilitation Hospital in Haverstraw, NY and is making very slow progress, but progress is there. She is awaiting clearance to transfer to another facility near Kingston, NY where she will enter a comprehensive neurologic rehabilitation program that will run for 6 to 12 months. No matter what the outcome her family will bring her home when she completes the program or stops showing progress. While her October planned wedding date has passed, Dave and Kelly Ann's mother Eileen have vowed to care for her and make sure that all her needs are met. Her brothers and sisters of the Medical Company are doing what they can and will be trying to raise funds for future needed home renovations once Kelly Ann comes home. Kelly's beautiful smile, warm personality and her caring demeanor have been missed by all who know her. Her family continues to hope for a miracle.
The Fall Festival Fundraising event will be held on Saturday, November 20th, at the Tally-Ho firehouse on Horton Avenue. Special thanks to the members of Tally-Ho for donating the use of their hall as well as to the many other contributors to the event. There will be prizes auctioned off as well as a 50/50 raffle. For further information on tickets and raffles or to make a donation, contact the Emergency Medical Company at 516-599-5328. Please leave a message and someone will get back to you.