Story by Ex-Captain Steve Grogan; Photos by Lt. Brian Grogan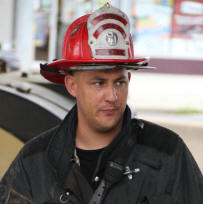 The rush hour traffic in Lynbrook last Thursday evening, July 19th, was snarled for hours when a steamroller fell from a flatbed truck as it passed underneath the LIRR trestle on Sunrise Highway just east of Atlantic Avenue and backed up traffic all the way to Green Acres. The steamroller which was on the flatbed along with an asphalt spreader fell from the truck and hit one of the columns supporting the train trestle. It was believed that the steamroller on the upper part of the flatbed hit the top of the trestle which then pushed it off the truck as the flatbed travelled eastbound on Sunrise Highway. Sunrise Highway eastbound was closed for over two hours and westbound traffic crawled through the area while the steamroller which was laying on its side was righted and removed.
The Lynbrook Fire Department was notified of the accident at 3:45 PM. Captain Kyle Overs of Tally-Ho Company, an acting chief in charge of the department while the chiefs were away (and busy at the scene of a medical emergency call), ordered a general alarm response. The fire department responded to the scene and found the overturned steamroller was leaking fluids. Captain John Donald of Truck Company, also an acting chief, took over operations at the scene and ordered a response by the Nassau County Fire Marshal's Hazmat Unit. Most of the fire companies were quickly released but two units, Truck Company and Engine Company, stayed and spread absorbant material for the leaking fluids. The two companies remained at the scene until 5:45 PM when the steamroller was righted by two heavy-duty tow trucks.
When the steamroller fell from the truck it took out a chunk of concrete from the roadway and also took off a piece of concrete from the cement covering the lower portion of the steel columns holding up the train trestle. The structure, inspected by the MTA, remained structurally sound.