New Chiefs Introduced to Village Board and Residents
Story by Ex-Captain Steve Grogan; Photo by Perfect Photos
At the televised Lynbrook Village Board meeting held on Monday, April 16, 2012, outgoing Lynbrook Fire Department Chief Michael Hynes, introduced to the mayor and village trustees, as well as Lynbrook residents, the incoming Chief of Department Anthony "Zemo" DeCarlo, of Tally-Ho Engine 3; First Assistant Chief Edward Hynes, of Engine Company 1; Second Assistant Chief Michael Anderson, of Truck Company; and Third Assistant Chief James McDermott of Truck Company. The mayor will swear the chief's into office at the fire department's council meeting on the evening of April 17, 2012.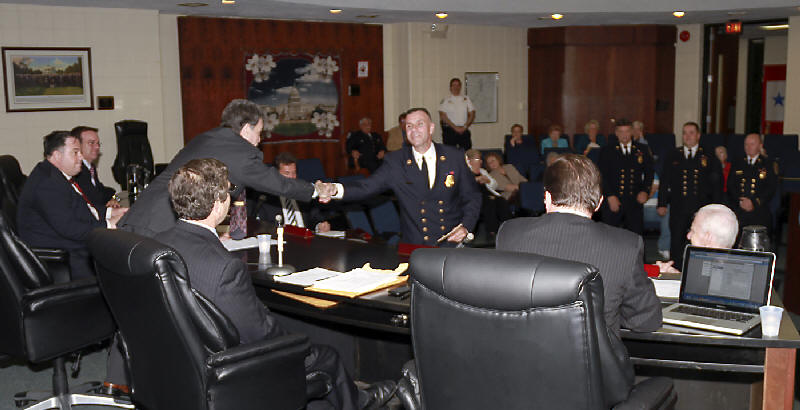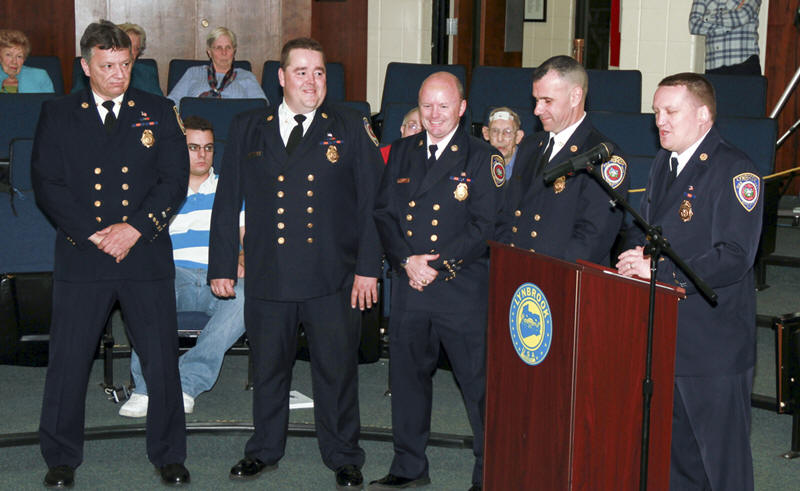 02/21/17 13:08
Copyright © 2011 Lynbrook Fire Department. All rights reserved.
Revised: 21 Feb 2017 13:08:27 -0500 .
Your internet consultant