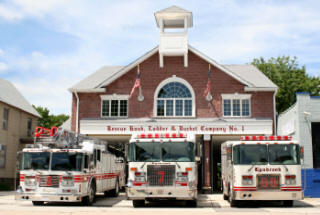 Rescue Hook Ladder & Bucket Company No. 1 was organized on November 25th, 1879, making Truck Co. the oldest fire company in Lynbrook, as well as one of the oldest existing fire companies on Long Island.
Their original 1884 firehouse, owned by the firefighters & which was in continuous use from until a tragic fire on April 22nd, 2005, boasted a bell tower actually used for alerting the volunteers in the late 19th and early 20th century. The original bell now is at the Fire Memorial on Sunrise Hwy.
The firehouse has been rebuilt in a design reminiscent of the original structure.
Click here to view the news story about the dedication of the new firehouse and new 428
Click here for the story about the April 22nd, 2005 fire and visit Truck Co.'s History Page
---
Truck Company Officers

2017-2018

Captain- Phil Tkacz
1st Lt.- James DiGiambattista
2nd Lt.- Brian Brown
Secretary - Dan Neri
Treasurer - John Donald
Sgt. At Arms - Ex-Chief John Crowley Sr.

Wardens
Ex-Capt. John Donald

Ex- Capt. John Woodard

Trustees
Robert Gilmartin
Jim Krudis

Ex-Chief Mike Anderson
---
To view a photo history of Rescue Hook, Ladder & Bucket Co. No. 1, click here
---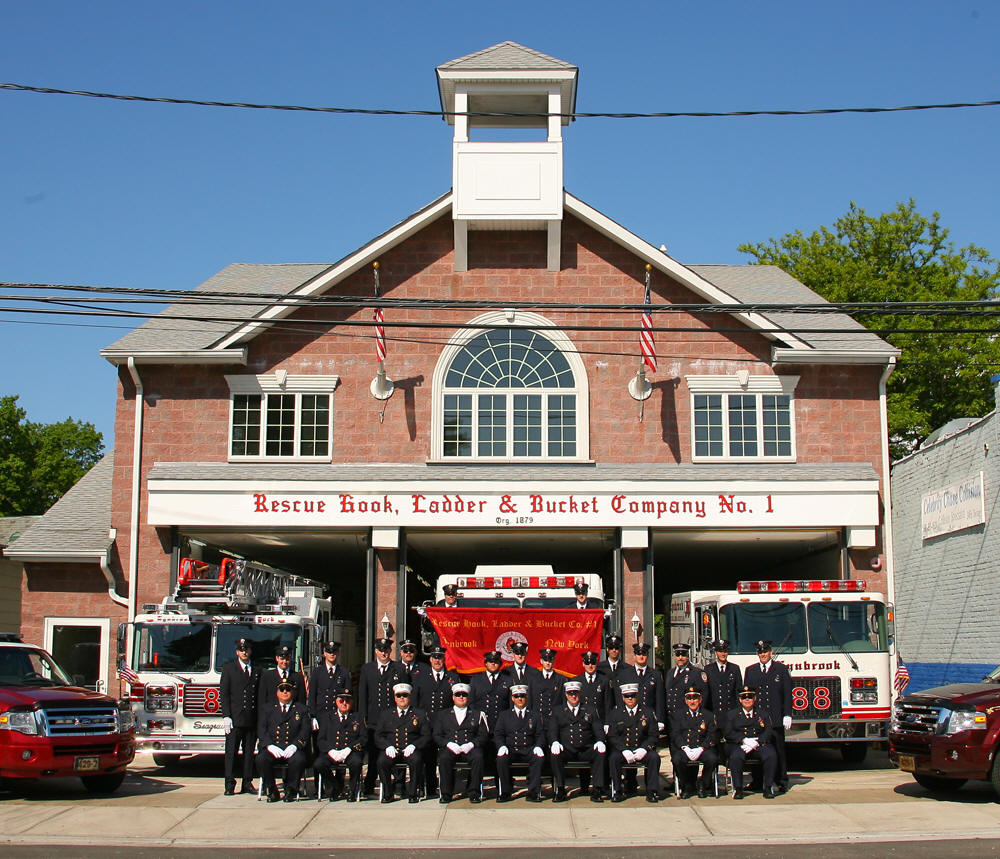 Memorial Day, 2013 - Dan Neri Photo
Rescue Hook, Ladder and Bucket Co. No. 1 utilizes two ladder trucks, a 100' Seagrave ladder truck and a 93' Spartan/ LTI Tower Ladder, as well as a Spartan Mobile Air Recovery Vehicle.
2009 Seagrave 100' Arial Truck