Working House Fire -Jarvis Place
Story by Shannon Murphy,
Photos by Cristina Lahey & Steve Grogan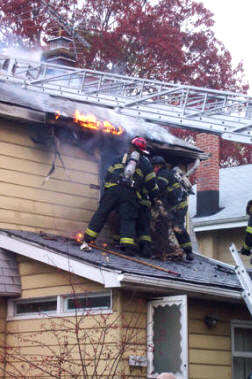 On the afternoon of November 15, 2005, the Lynbrook Fire Department was dispatched to a reported house fire with possible people trapped at 75 Jarvis Place.
Within minutes of receiving the alarm, a "signal 10" was transmitted by Chief James McDermott. "Upon arrival, the flames and smoke were visible; pushing out of the second floor window," commented Chief McDermott. The first engine to respond to the scene, Engine 421 quickly stretched an attack line, flowing water to the second floor bedroom which was engulfed in flames. Engines 423, 422 and 424 along with Truck Company worked to knock down the fire; quickly extinguishing it, minimizing the amount of fire damage.
Medical Company was also on scene to assist with any aided. Additional support was received from the East Rockaway and Rockville Centre Fire Departments with units being sent to the scene and also to stand-by in Lynbrook quarters to cover any additional alarms.
The residents inside of the home were safely evacuated. A routine investigation is being conducted to determine the cause of the fire.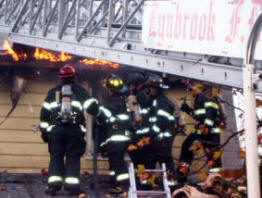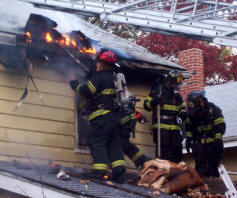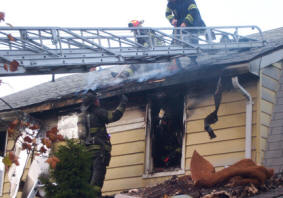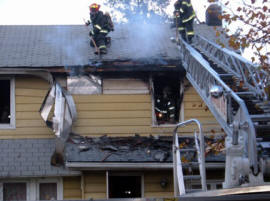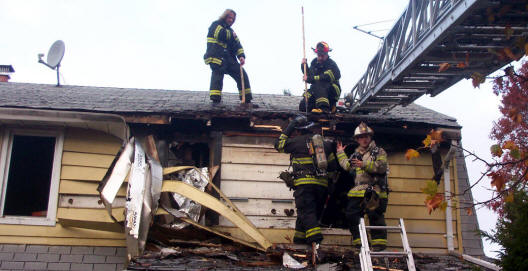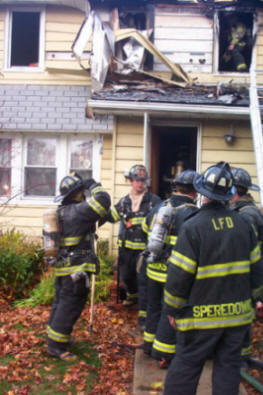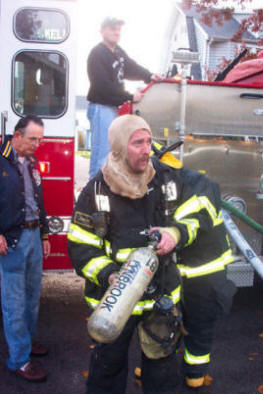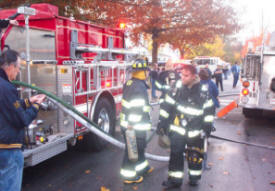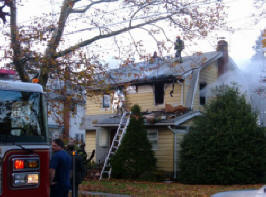 02/28/17 15:59
Copyright © 2000-2005 Lynbrook Fire Department. All rights reserved.
Revised: 28 Feb 2017 15:59:53 -0500 .
Your internet consultant