Juniors Receive Village Honors as County's Best
Story and Photos by Steve Grogan
At the December 5, 2005, Lynbrook Village Board Meeting, the mayor and village board presented the Lynbrook Junior Fire Department with a Proclamation honoring the Juniors for taking first place in Nassau County for 2005. This is the third time in the last four years that the Lynbrook Juniors have been named the best in the county. In 2005, they also came in second place in New York State. In the photos, the young members pose with the Chiefs of the Department and their junior advisors.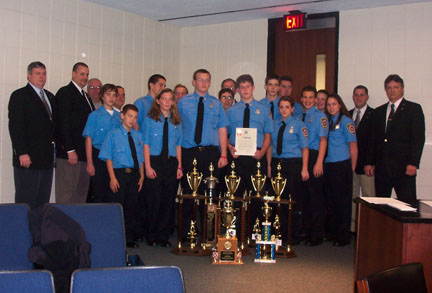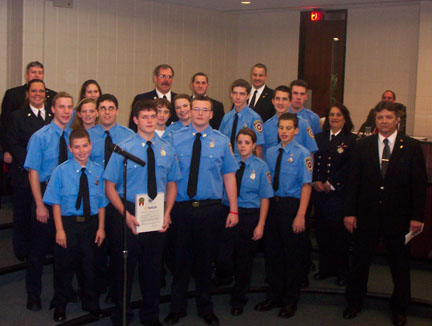 02/28/17 15:56
Copyright © 2000-2005 Lynbrook Fire Department. All rights reserved.
Revised: 28 Feb 2017 15:56:33 -0500 .
Your internet consultant