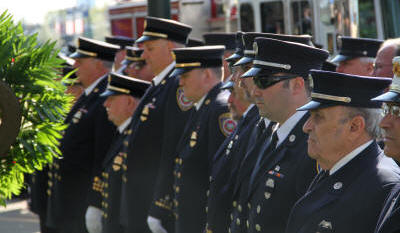 Welcome to the home of the Lynbrook Fire Department on the world wide web.
The Lynbrook Fire Department is an all volunteer department with over 220 members. We serve the Incorporated Village of Lynbrook in Nassau County, Long Island, New York.
Our mission is to provide fire protection services through a range of programs designed to protect the lives and property of the inhabitants from the adverse effects of fires, sudden medical emergencies, or exposure to dangerous conditions created by man or nature. Take a virtual tour of our department by clicking on the menu on the left of your screen. You are welcome to spend some time here and learn more about us.