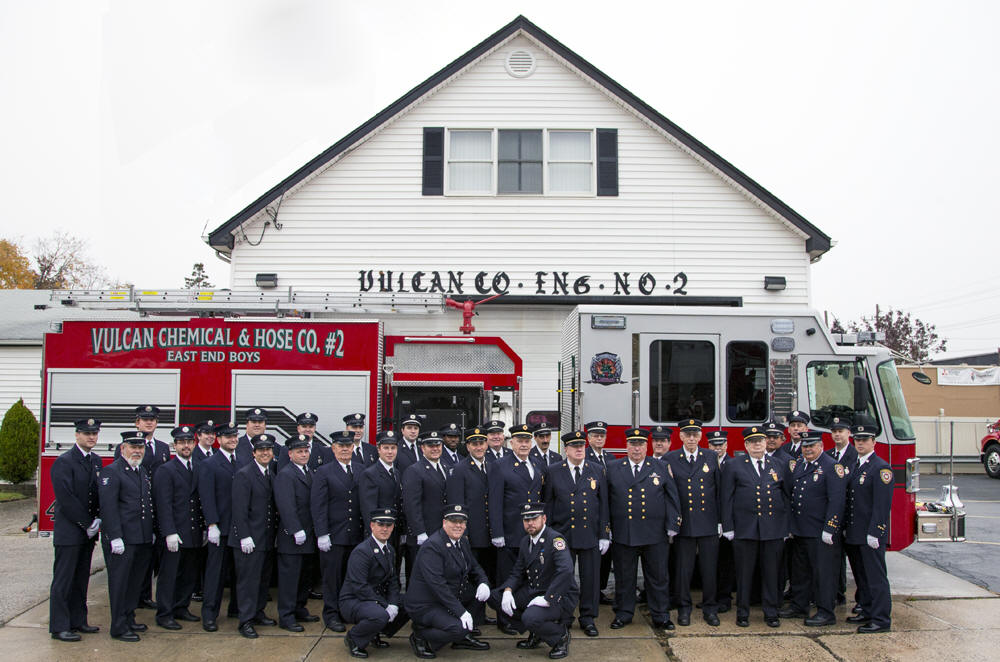 Vulcan Co. Quarters is owned, operated & maintained by the membership of Vulcan Company Engine 2
Vulcan Chemical & Hose Company was organized in 1910. Vulcan Company also houses the Fire Police van.
To read the history of Vulcan Co. with photos, please click here. Hall Rental Information: Call 516-593-2022
Vulcan Company Officers 2016-2017
1st Assistant Chief Carl Lengel
Captain John Matzen Jr.
1st Lieutenant Shawn Jones
2nd Lieutenant - Steven Cribbin
Secretary - Ex Captain Michael Ambrosio
Treasurer - Ex Captain Edward Murphy
Financial Secretary Ex- Captain Clayton Murphy
Wardens
Ex-Chief John Matzen Sr.
Ex-Capt. George White
Trustees
Ex- Capt. Chris Donnelly
Ex-Capt. Kevin Murphy
Ex-Chief Frank Abrams
Renting Agent - Ken O'Connor